As Triathletes Grow in Numbers, Injury Prevention is Key to Maintaining Fitness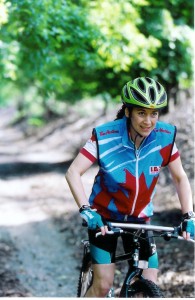 Next on the schedule of the ONS Foundation injury prevention seminars is a program for Triathletes and Cyclists: Safety Strategies for Training and Competition on Tuesday, May 31st.
More and more people are focusing on living a healthy lifestyle through both diet and exercise, and with this trend has come a surge in participation in triathlon sports; biking, running and swimming. Following remarkable steady growth over the past decade, triathlon participation in the United States is now at an all-time high. For many, being a triathlete represents the ultimate commitment to fitness, however the physical demands are significant, as are the risks for injuries. On Tuesday, May 31 at 6:30p.m., the ONS Foundation for Clinical Research and Education will offer a free seminar, "Injury Prevention for Triathletes and Cyclists: Safety Strategies for Training and Competition". The program, which takes place at ONS at 6 Greenwich Office Park, 10 Valley Drive, will focus attention on the common causes of injuries in triathletes and cyclists. Registration is required, as space is limited. To register, please call 203 869-3131, or send an email to contact@ons-foundation.org.

"What makes this program unique is that it is led by physicians with specialties in sports medicine who are also competitive athletes," said Katie Vadasdi, MD, who is an orthopedic surgeon and sports medicine specialist. Dr. Vadasdi along with primary-care sports medicine specialist Dr. Gloria Cohen and ONS physical therapist Abigail Ramsey will serve as panelists for the seminar. Each knows firsthand about the risks for injury in tri-sports. They not only participate as runners, cyclists and swimmers, but they also treat many patients who are triathletes. Dr. Vadasdi is an experienced triathlete who has completed two ironman competitions. Dr. Cohen is a competitive cyclist and has also served as team physician to four Olympic Games. Abigail Ramsey is also a triathlete.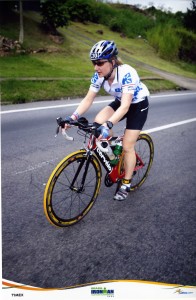 The trio of speakers will discuss biomechanical issues of combined training, techniques for proper stretching and strengthening, post-injury training methods for return to racing, and treatments for injuries. "Triathletes in training will reduce their risk for injury by raising their awareness," added Dr. Vadasdi. "This seminar will provide valuable information for athletes preparing for the summer and fall race season."
In addition, each seminar attendee will be eligible for a raffle that will give away computrainer classes, bicycle tune ups and other items donated by Pacific Swim Bike Run of Stamford and TARGETRAINING of Westport and Greenwich.

Pacific Swim Bike Run offers private classes by certified coaches, individualized training sessions, expert bike fittings, nutritional consultations and a complete line of equipment to support the needs of the tri sports enthusiast. TARGETRAINING Tri & Cycle Bike & Tri Shop and Training Center is a comprehensive resource for cyclists and triathletes and everyday folk who enjoy training on the bike, running and swimming.
Pictured L to R: Dr. Gloria Cohen and Dr. Katie Vadasdi