2013 Annual Golf Outing
The ONSF, in conjunction with Greenwich Hospital, held its 5th Annual Golf Outing on Monday, June 10th at The Stanwich Club. The event was co-chaired by Michael Clain, MD, Rich Granoff and Vicki Leeds Tananbaum. Despite SOME rain, 27 foursomes played the beautiful championship course after enjoying a wonderful buffet lunch.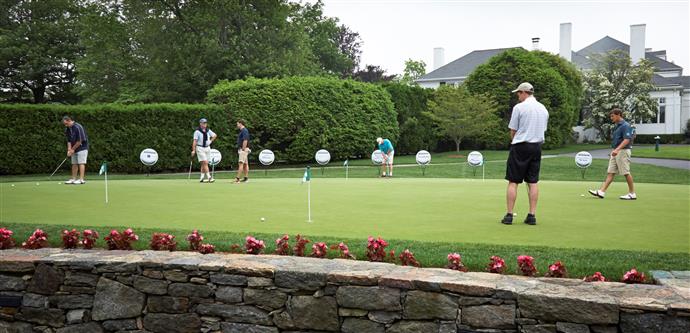 Following the tournament, golfers, non-golfing friends and other supporters attended a cocktail reception, auction and dinner. Silent and live auctions were co-chaired by Rebecca Karson, Lauren Mazzullo and Amy Sethi. Charity auctioneer, Philae Knight of Phillips auction house, encouraged lively bidding on Live Auction lots. We recognize the generosity of Golf Outing sponsors, participants and donors whose support was responsible for the overwhelming success of this event.
Proceeds from the 2013 event benefitted ONSF research, education, and surgical fellowship programs that offer students and practicing physicians the most up-to-date information and techniques for managing musculoskeletal disorders and injuries.