5K Race to Stop the Opioid Epidemic – ONSF 5th Annual 5K Run/Walk & Expo Sunday, September 17th, 2017
ONSF held its 5th Annual 5K Run/Walk &
Expo titled "RACE TO STOP THE OPIOID EPIDEMIC" on Sunday, September 17th. Over
300 runners, walkers and stroller joggers, participated in support of the ONSF
major research project Unraveling the Opioid Epidemic in Post-Surgical
Patients. Proceeds from the 5K will directly benefit this study.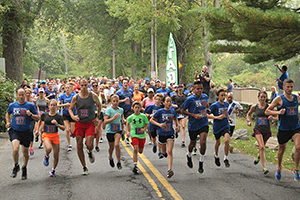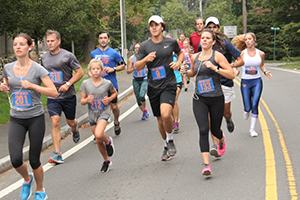 The event took place at the Eastern Greenwich Civic Center
where racers gathered for a pre-race warm-up conducted by Alicia Hirscht, DPT
and Tanya Kalyuzhny, DPT. Racers participated in safe conditioning exercises in
preparation for the 9:00AM race start on the USATF certified 5K course.
In addition, Anthony Scire, Performance Specialist from Elite Health Services,
held a warm-up for our "future athletes" just prior to the Kids .05 race.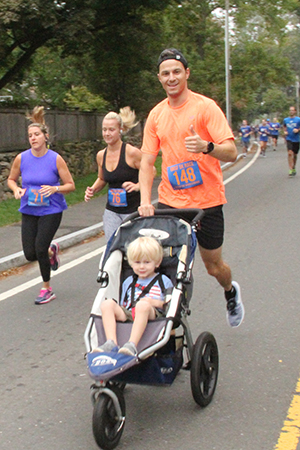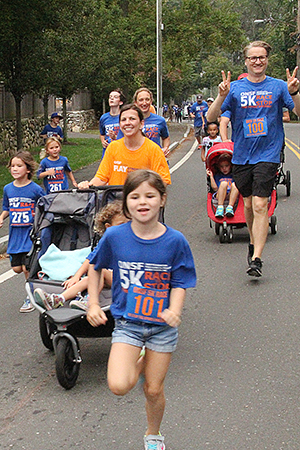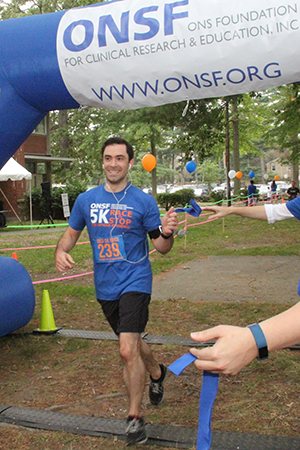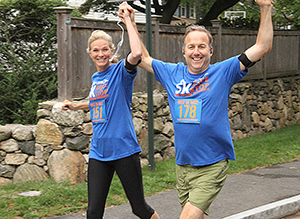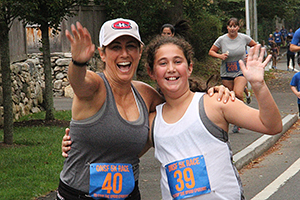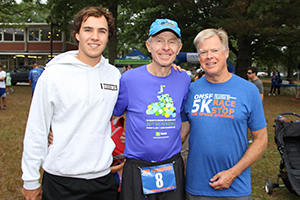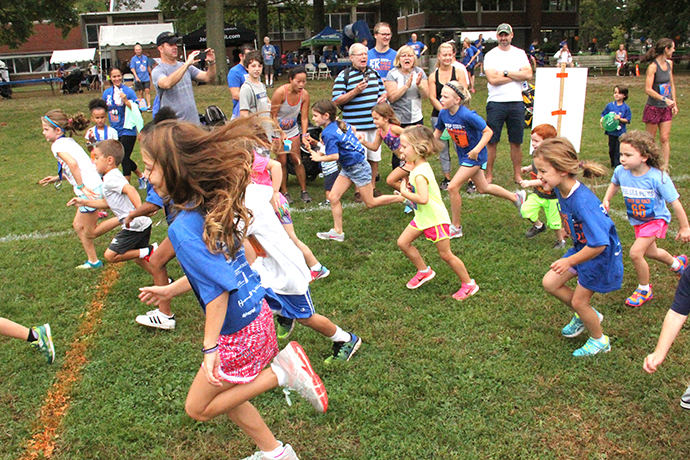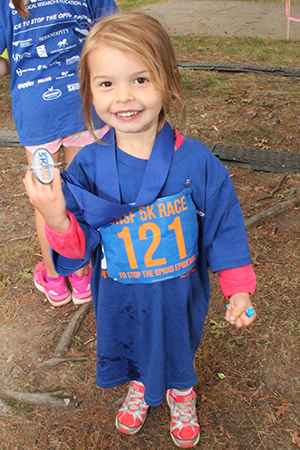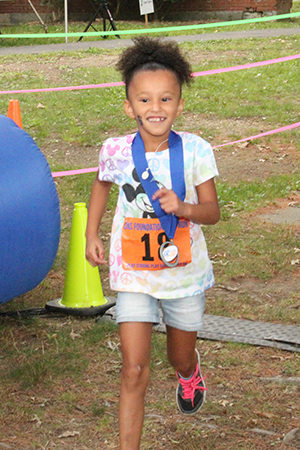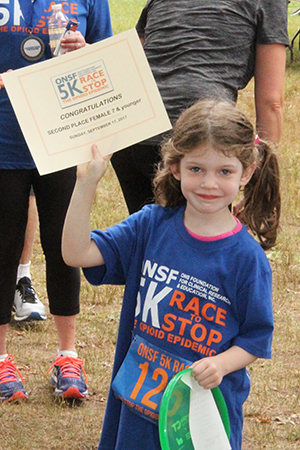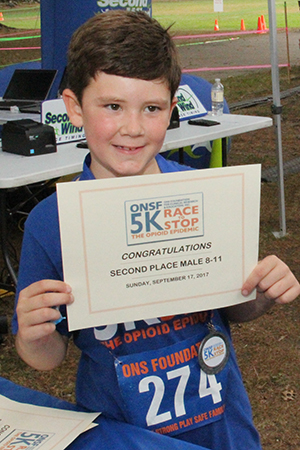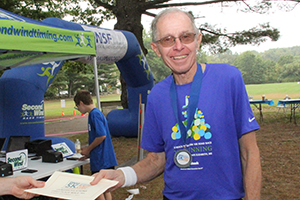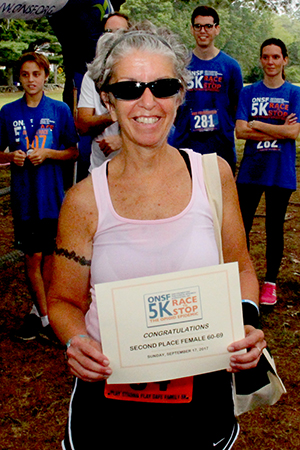 The Greenwich Police Dept. donated and supervised a Drop-off Program for Unused/Expired Medications. A Drop-off Box was available at the Expo where participants were encouraged to bring their unused/expired prescription and over the counter medications to deposit.  The box proved to be well utilized!
The 5K Committee acknowledges the support of our many generous donors and sponsors
– Serendipity, Greenwich Hospital, Houlihan Lawrence, Greentree Toyota Danbury, Granoff Architects, Camp Takajo and Tripp Lake Camp, Patriot Bank, Shatterproof, New England Oil, ONSPT, Vineyard Vines, Fieldpoint Private, Town of Greenwich Department of Parks and Rec and many others including local businesses that helped "spread the word."
Vineyard Vines of Greenwich graciously hosted the 5K
Packet-Pick Up/Registration Party held Thursday evening, September 14th
and Saturday morning September 16th.  Shoppers
during event received a 10% discount on both days.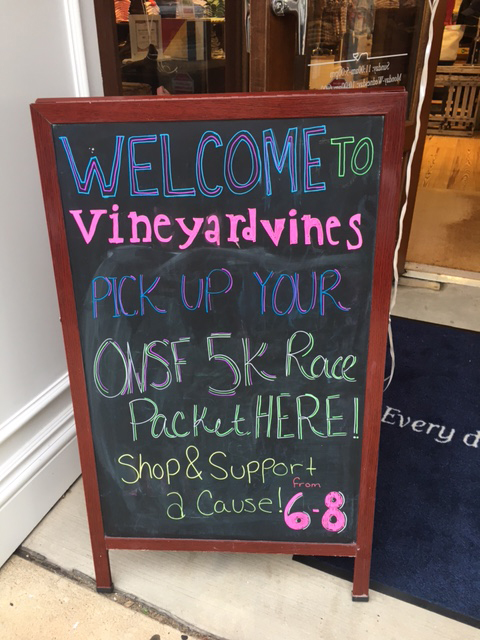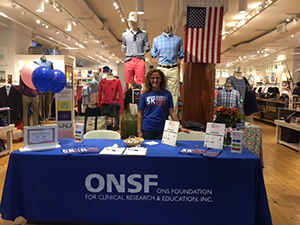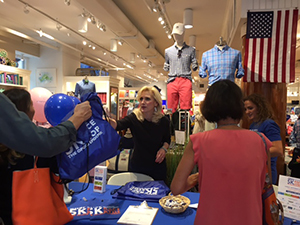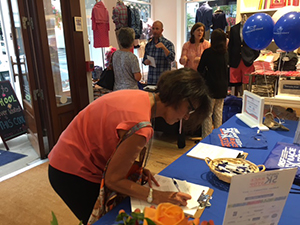 A special thanks to the student volunteers from the Greenwich Boys & Girls Club whose invaluable assistance in manning the aid stations, assisting at the food tent, cleaning up, etc., contributed to the overall success of the day.
SPONSORS OF THE 5K Race to Stop the opioid epidemic RUN/WALK & expo
Special thanks to the 24 sponsors whose support, interest and generosity helped make this special and important event a reality!