Biomechanical and Clinical Research Studies
Current Research Projects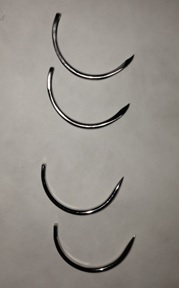 Currently, we are examining how different types of needles (the actual morphological shape of the needle) affect the tissues. The goal of biomechanical research is to understand, model and predict how well potential surgical solutions will perform prior to performing procedures on live patients. Using principles of mechanical engineering, we…
Read More >
As the field of shoulder surgery, particularly shoulder replacement, grows, the risk of developing shoulder infection increases. Infection, when treated imperfectly, may be a devastating complication. Our goal was to help develop a universal measure to absolutely minimize post-surgical infection. The bacterium (Proprionibacterium Acnes) that is most commonly attributed to…
Read More >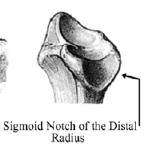 Joints are the specialized structures in the musculoskeletal system that connects two bones. Most joints are covered with specialized articular cartilage that provides a smooth, gliding surface allowing near frictionless motion and providing shock absorption at the joint. Arthritis is a condition in which a joint surface becomes damaged and…
Read More >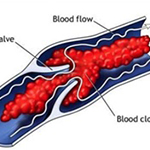 Arthroscopy of the shoulder is one of the most commonly performed orthopedic procedures with low associated risks. Venous thromboembolism (VTE) following shoulder arthroscopy is considered an uncommon complication, with fewer than 50 cases reported in the literature. While guidelines exist for thromboprophylaxis in major orthopedic surgeries such as total hip…
Read More >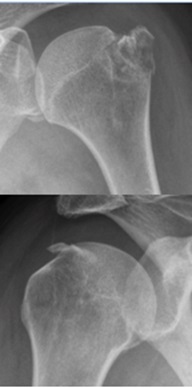 Isolated fractures of the greater tuberosity are a common shoulder injury accounting for 14-21% of proximal humeral fractures. While nothing has previously been reported on fracture characteristics and their influence on surgical technique, previous reports have viewed greater tuberosity fractures as a uniform injury treated in a single fashion. In…
Read More >
Ongoing Research Projects
The Role of Shoewear on ACL Tears in Female Athletes

Findings suggest that cleats are statistically significant in relation to ACL tears when compared to turf shoes in elite female athletes. 
Remplissage Outcomes: A Study on Shoulder Instability Techniques

Multi-center clinical trial evaluating the efficacy of infraspinatus repair into the Hill-Sachslesion.
Effects of Doxycycline and PRP on Rotator Cuff Tendon and Subacromial Bursa in Co-Culture.

Research focused on the effects of doxycycline and PRP and their effect on reducing inflammation while promoting healing in shoulder bursa and tendon tissue. 
Comparing Clinical Outcomes of Two Bicep Tenodesis Techniques: Loop 'N' Tack

TM

and Subpectoral Biceps Tenodesis 

Research to investigate clinical outcomes following two different biceps tenodesis techniques one year after surgery. 
Accuracy of Femoral Button Placement during Anterior Cruciate Ligament Surgery 

Investigate whether using intraoperative fluoroscopy is necessary to confirm proper femoral button placement during ACLR, by having surgeons rate their confidence of proper placement while looking at the surgical site at various points of the surgery.
Bibliography