Paul A. Tramontano
Co-Chief Executive Officer and Founding Member, Constellation Wealth Advisors LLC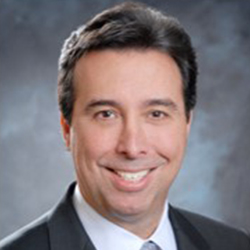 Paul is the Co-Chief Executive Officer and a founding member of Constellation Wealth Advisors LLC. In this role, Paul is instrumental in crafting the strategic direction of the firm, and he serves on both the investment and executive management committees. In addition to his management responsibilities, Paul is directly engaged with the firm's most important client relationships. Prior to forming Constellation, Paul spent 17 years at Citi Smith Barney, most recently as a Managing Director and Senior Advisor of Citi Family Office. Paul began his career at Merrill Lynch in 1983.
Paul is also regularly recognized as a thought leader in the industry and lends his expertise to industry publications, conferences and panels. Barron's has consistently selected Paul as one of the top wealth advisors in America since 2004.
Paul graduated from Villanova University with a Bachelor of Science degree in Accounting. He and his family are strongly committed to charity and community. Paul currently sits on the Board of Associates at the Whitehead Institute, a biomedical research organization at Massachusetts Institute of Technology, and on the advisory board for the Villanova School of Business. He serves as an Independent Director on the Board of Eagle Point Credit Company LLC, an SEC registered investment company and closed-end fund. Paul is also a member of the Economic Club of New York and has served on the New York Stock Exchange Hearing Board for more than 15 years. He is actively involved with the Greenwich Audubon and Greenwich YMCA.
Paul lives with his wife and two daughters in Greenwich, Connecticut