Katherine Vadasdi, M.D., Secretary
Orthopedic Surgeon, Orthopaedic and Neurosurgery Specialists, PC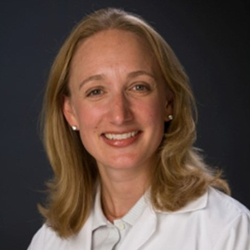 Katie Vadasdi, MD is an orthopedic surgeon in practice with ONS. She is fellowship trained in adolescent and adult sports medicine as well as shoulder and elbow surgery.
Dr. Vadasdi graduated Dartmouth College and earned her medical degree at Dartmouth Medical School. She performed a residency in orthopedics at the Hospital for Special Surgery (HSS) in New York and completed fellowship training in shoulder, elbow and sports medicine at Columbia University Medical Center, Department of Orthopedics. While at Columbia she was assistant team physician to Columbia University Athletics.
Dr. Vadasdi's area of medical specialty reflects her personal interests. She is an accomplished triathlete, having completed Ironman competitions in 2007 and 2009. Dr. Vadasdi is also an alpine climber and has ascended Mount Kilimanjaro, Mount Rainier and the Grand Teton, among others.