Jeffrey B. Mendell
Managing Director, Greenwich Development Partners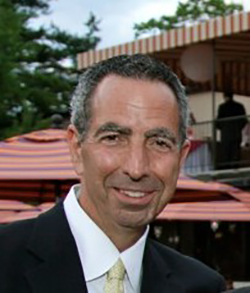 Since the 1980's, Jeff has been involved in all aspects of real estate development and construction and banking with companies including Chase Enterprises, Jones Lang Wootton and Citicorp.  For over 30 years, Jeff has owned JBM Realty Capital Corp in Greenwich.
Currently, Jeff is redeveloping the Brynwood Golf and Country Club in Armonk, NY.  Another recent project is the historic redevelopment of a 30,000 square foot building in Greenwich into high tech office space.  Jeff is managing director of Greenwich Development Partners, a local real estate investment and development company.
A graduate of the Wharton School at the University of Pennsylvania, Jeff lives with his family in Bedford.